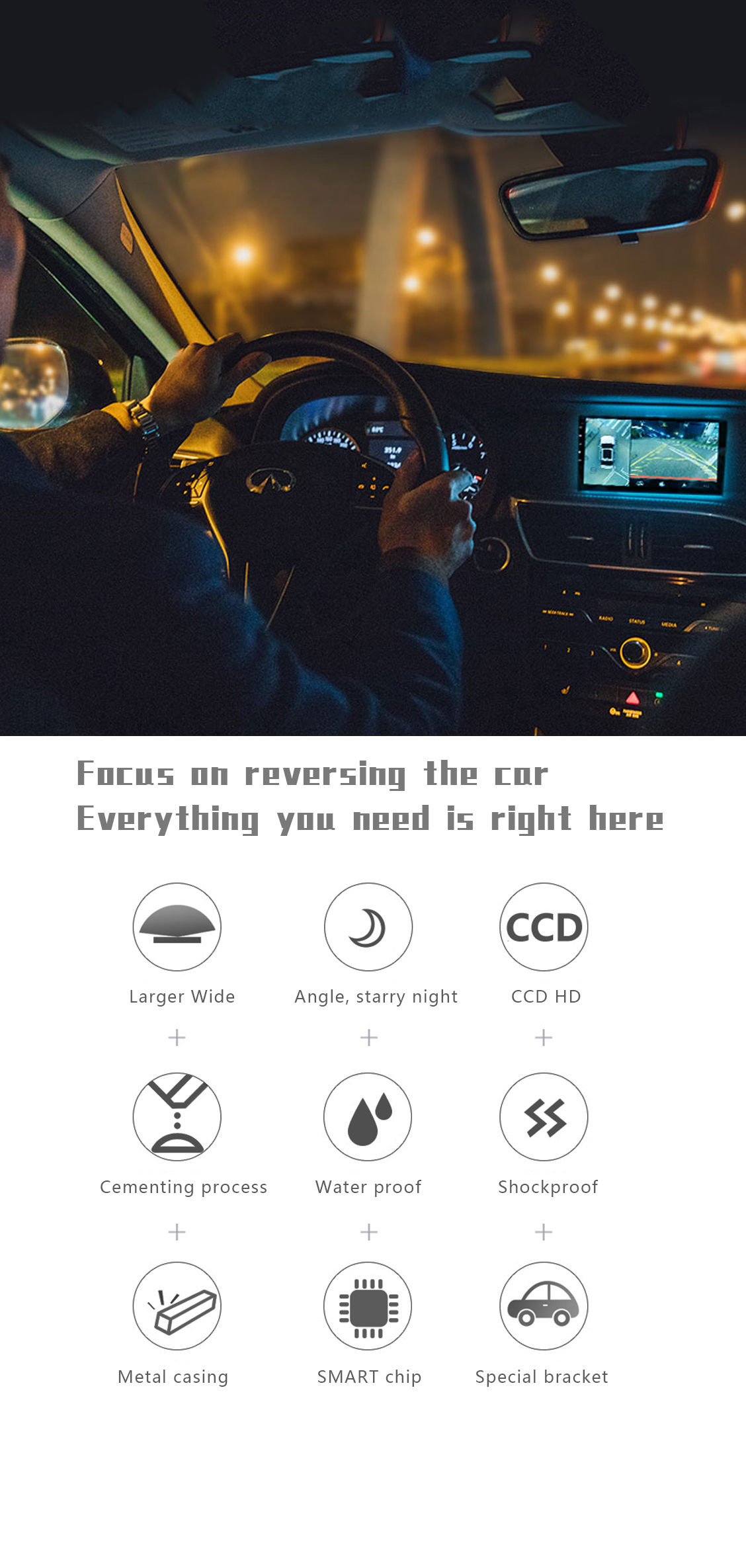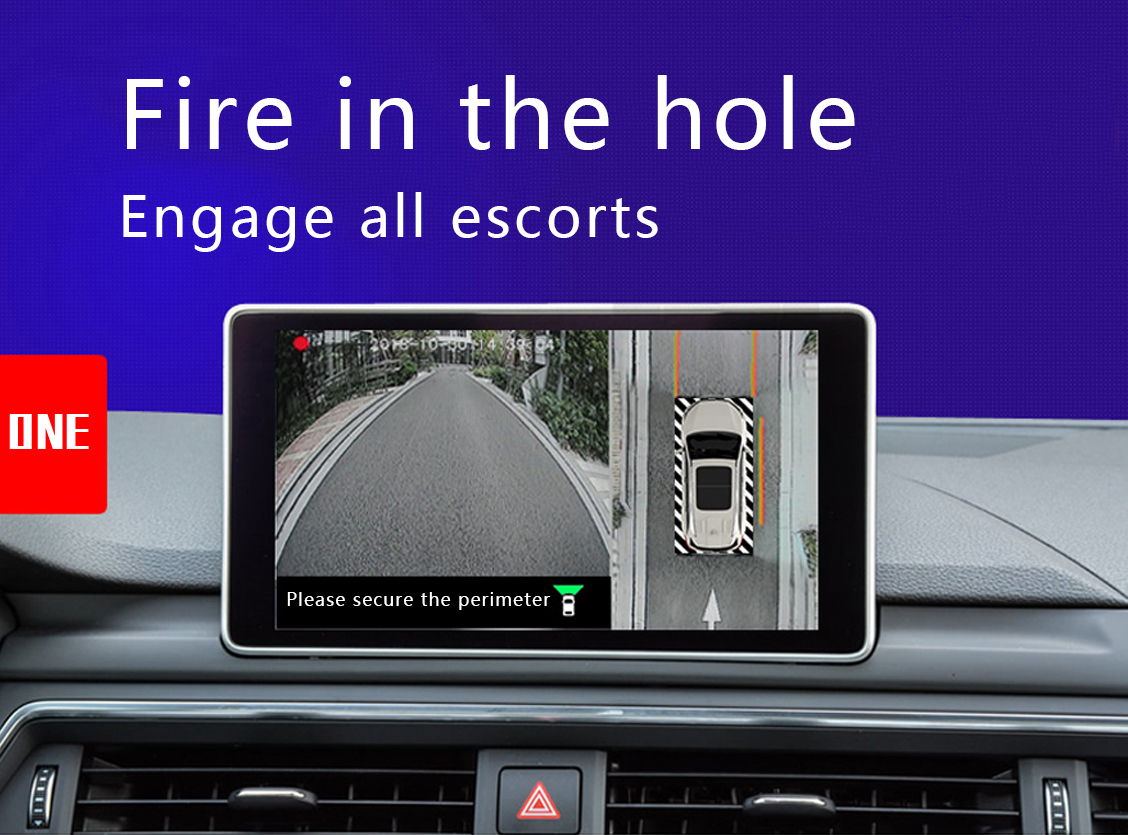 When the vehicle does not have a front and rear view camera, the obstacles in the 2.5 m blind area in front of the vehicle can not be detected, while the obstacles in the rear blind area are too low, too thin, too fast, and can not be detected more quickly by radar. 360-degree panoramic image system can quickly and safely help you easily eliminate potential risks.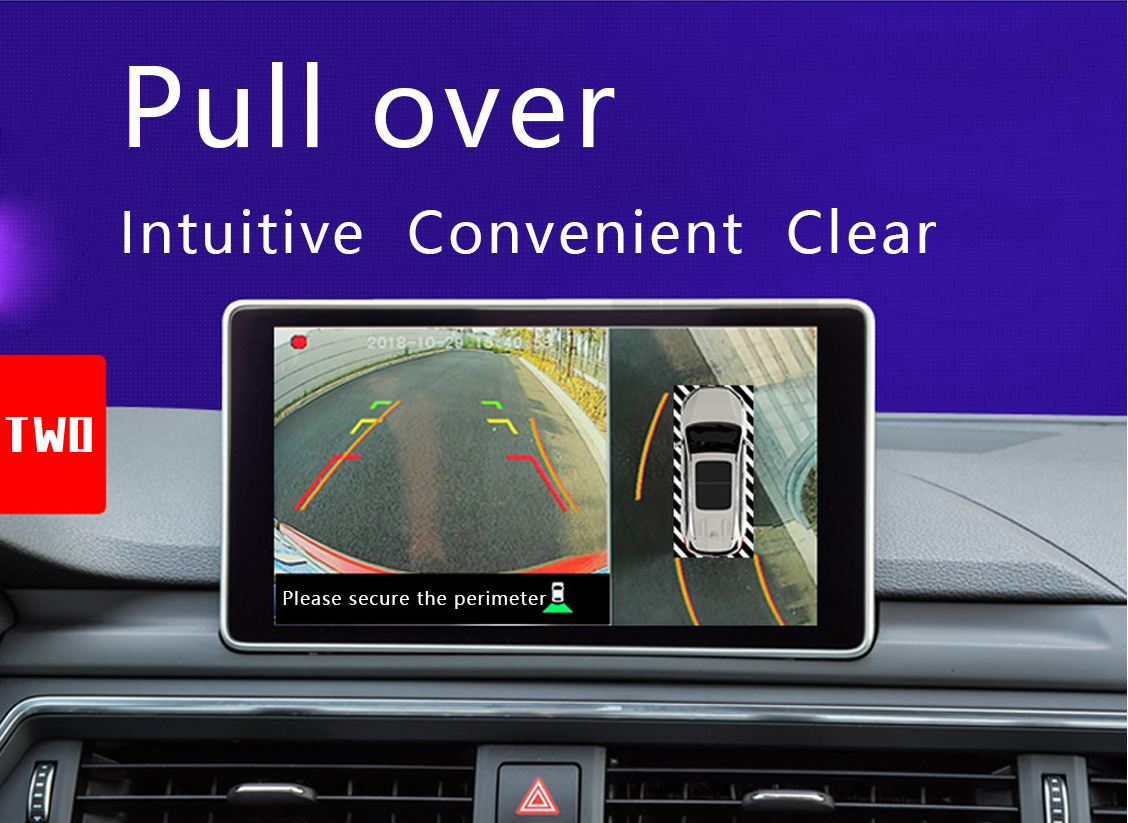 The car is getting bigger and the parking space is getting smaller. If the radar detection distance is 40 cm, then the 360-degree panoramic image system has a visual distance of less than 5 cm. At the same time, it can accurately display the position of the car body, can help you easily adjust the direction, easily complete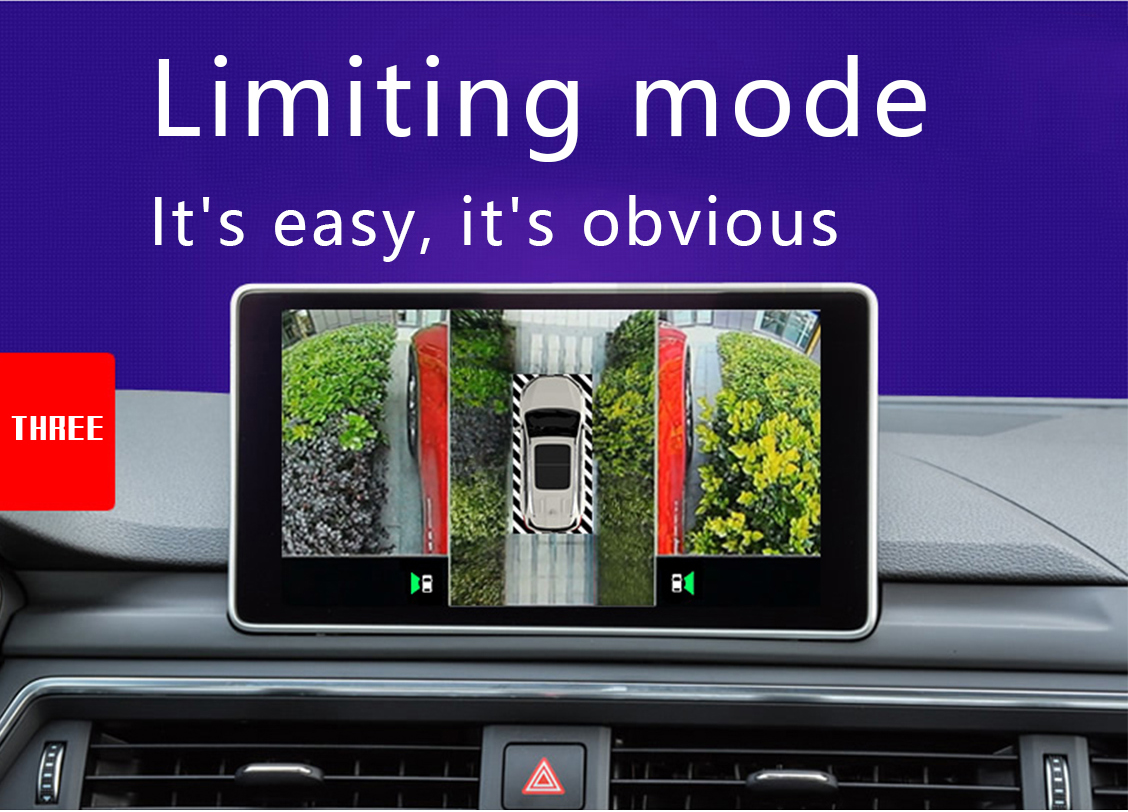 The 360-degree panoramic image system allows you to see if your car is in a safe position when your car passes through a wide-limited door and a narrow passageway that is 10 cm wider thin your cii.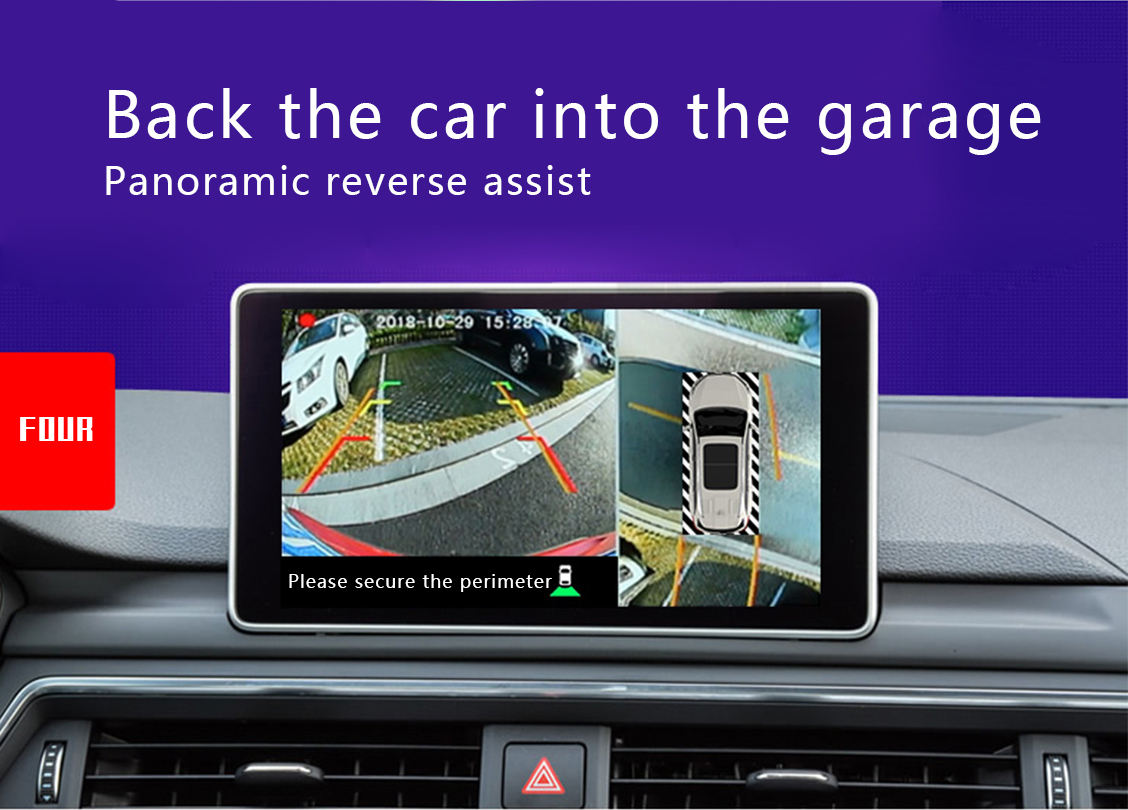 With a 360 degree panoramic view system, it will give you a satellite view of the car's surroundings. No longer will you have to look left and right, forward and backward, and you can move your car into the garage with ease. Whether you are a novice or veteran, backing into the garage is so simple and easy.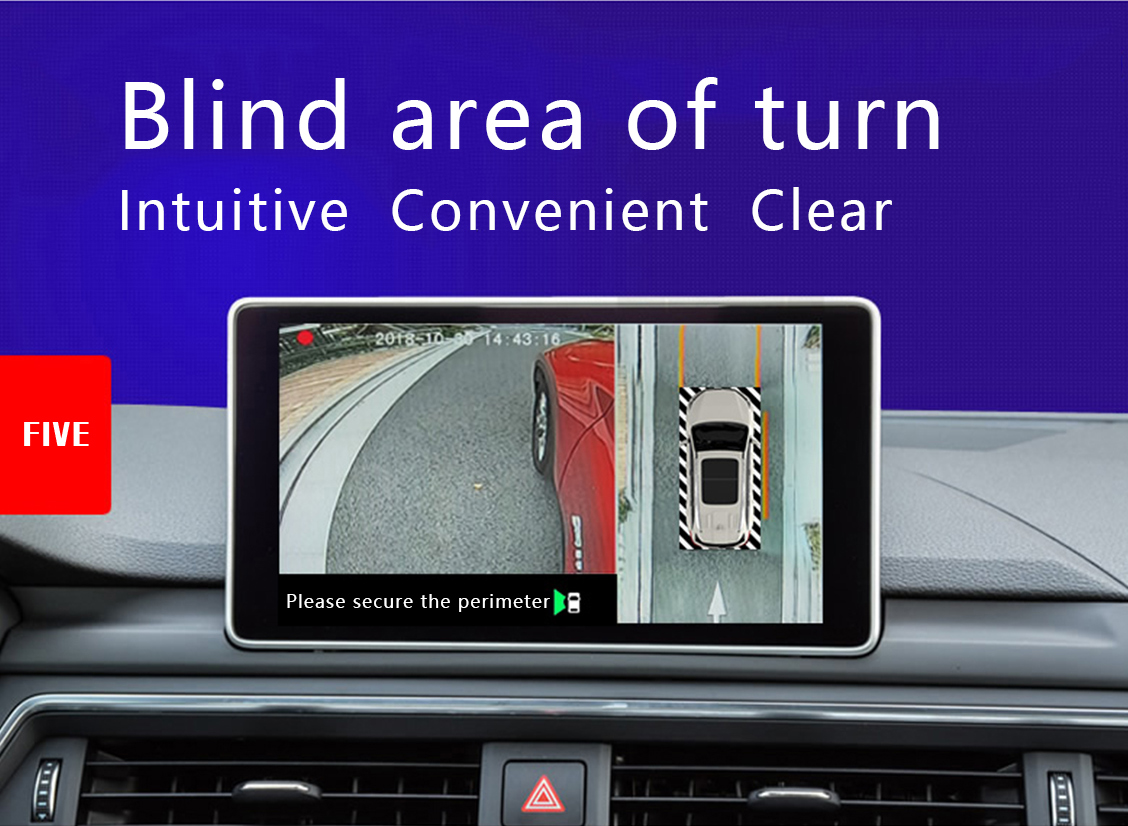 Any obstacles in the left and right blind area of the car body can be displayed on the center control screen. The 360-degree panoramic image system can effectively solve the problems such as tire rubbing and wheel difference blind area accident.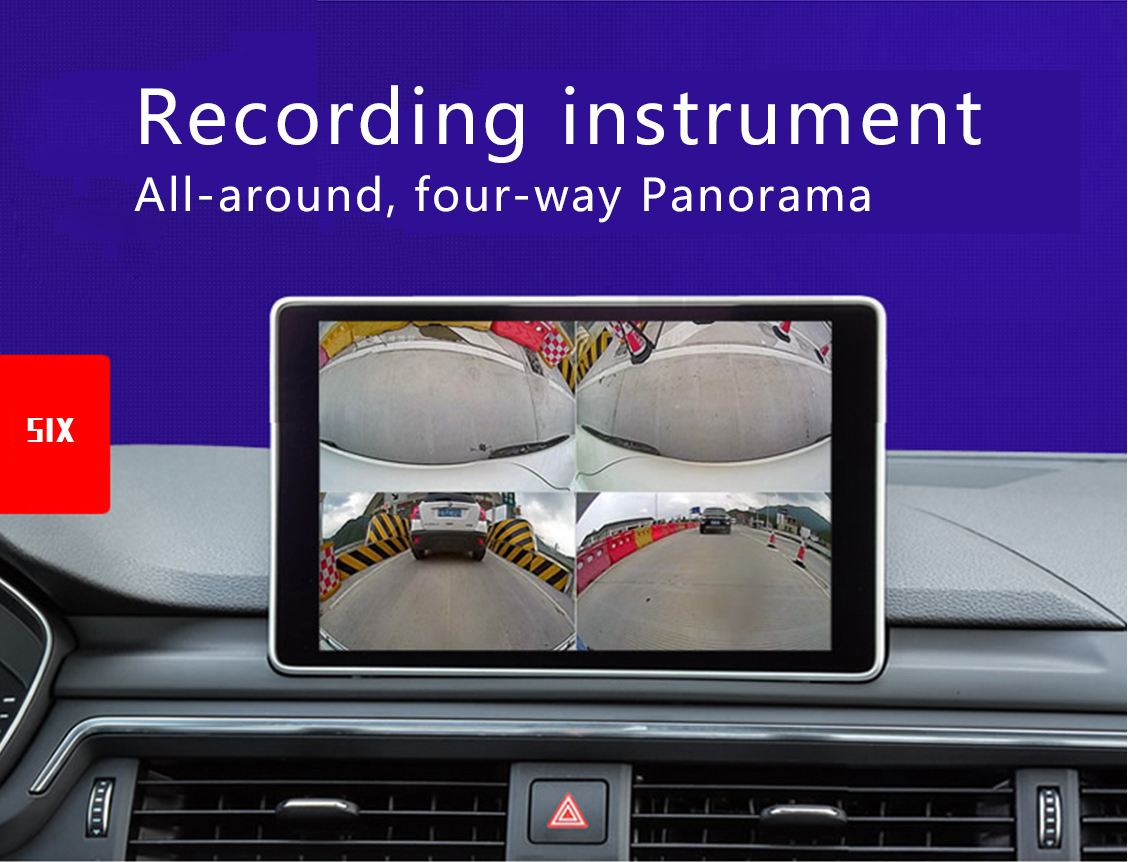 True 360 degree Panorama, wide field of view, high fidelity real time flow: 30 FPS output, more smooth and full range real time recording, no need to install special event data recorder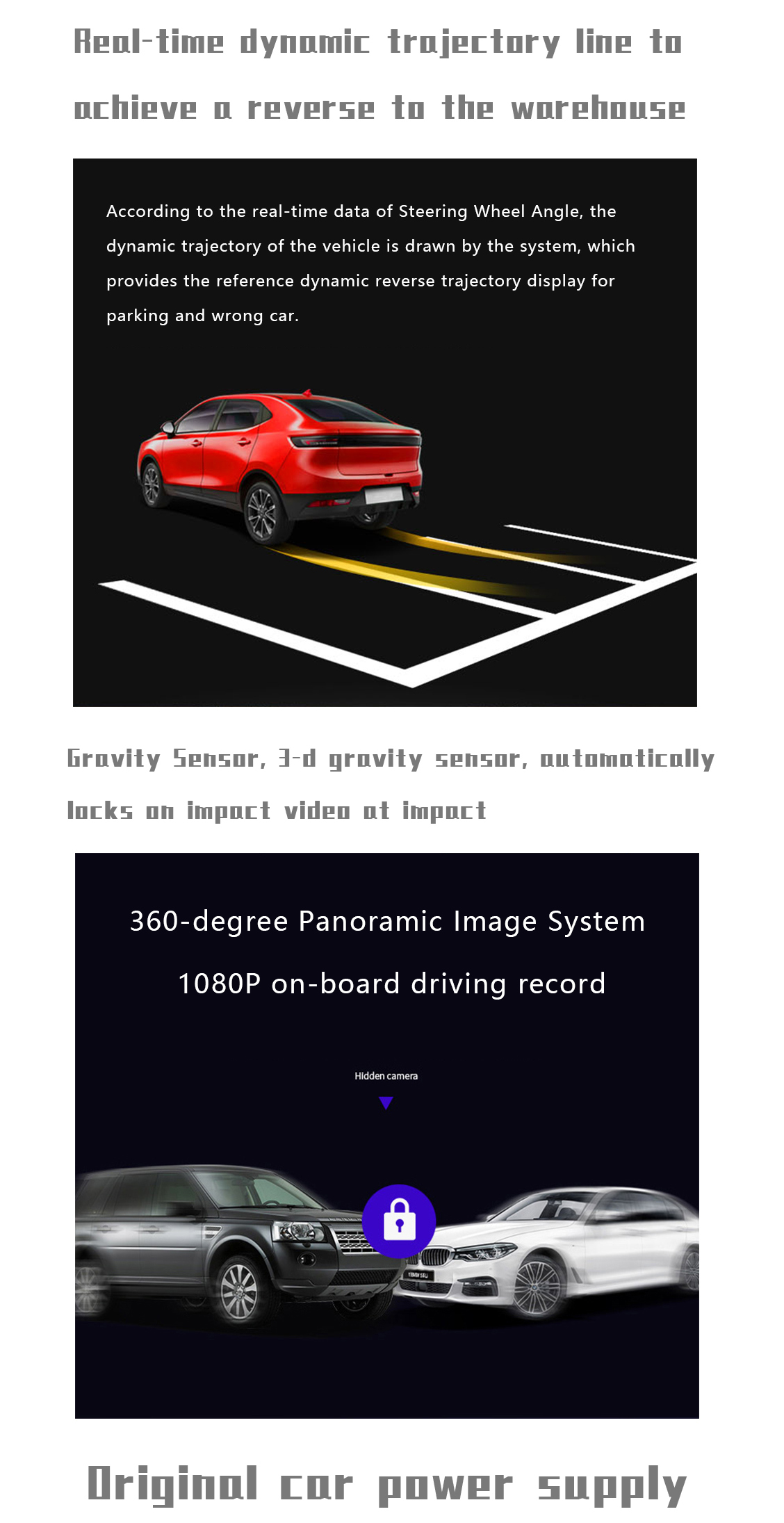 Panoramic host without built-in power supply, the original car battery power supply, so that driving more safe, can work under high and low temperatures, no built-in battery, high temperature does not explode built-in capacitor, prevent voltage instability lead to burning machine.